Elamin

Abdelmahmoud
Friday Afternoon Keynote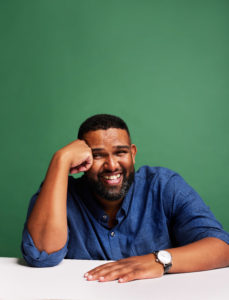 Bio
Elamin Abdelmahmoud is the host of CBC's Commotion, and author of the No. 1 national bestseller Son of Elsewhere, a New York Times notable book of the year. He is a Reporter at Large for BuzzFeed News and a contributor to The National's At Issue panel. Elamin was a founding host of Party Lines and Pop Chat for CBC Podcasts. His work has appeared in Rolling Stone, the Globe, and others. When he gets a chance, he writes bad tweets.
Photo Credit
Kyla Zanardi
Appearance Date
Closing Keynote: February 3, 2023 @ 4pm EST
---
Wahwahbiginojii – Dr. David Anderson
School Libraries Spotlight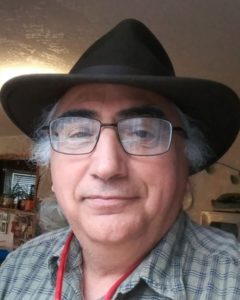 Bio
Wahwahbiginojii Indizhinikaaz , Mukwa Indoodem. Dene/Anishinaabe Indow. Dr. David Anderson, has spent over 30 years as an Indigenous Educator working with First Nations Communities in the classroom, on policy, curriculum, resource development, and Teacher Education.  He received his Doctorate in Indigenous Education from Seven Generations Education Institute in Ontario in 2017.
David is currently working with GoodMinds.com and Indigenous Education Press as an Editor, Indigenous Educator and writer. Our Team's focus is to bring the Languages and Knowledge of our Ancestors to All of Us.
David is the proud father of two beautiful children and is Third Degree Midewiwin in the Minweyweywigaan Lodge at Roseau River First Nation.
David can be reached at david@goodminds.com
Appearance Date
School Libraries Spotlight: February 3, 2023 @ 10:30am EST
---
Fiorella Callocchia
Careers Spotlight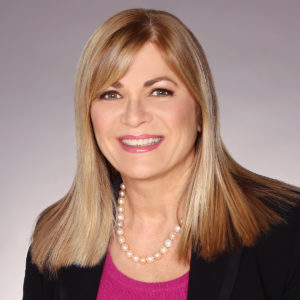 Bio
Fiorella Callocchia is a well recognized HR & Leadership Expert with over 30 years of experience in HR consulting and Leadership Development. She is Founder and President of HR Impact a boutique consulting and training firm whose mission is to help organizations create a better workplace, and a highly respected Trusted Advisor and Consultant to organizations across all sectors in the areas of HR, Leadership, Emotional Intelligence and Career Management. Callochia is author of Canada's first HR Audit Tool and she served as President of the Halton HR Chapter.
Appearance Date
Careers Spotlight: February 3, 2023 @ 1pm EST
---
Cory Doctorow
Technology Spotlight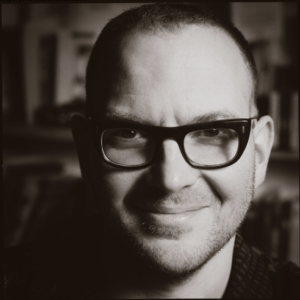 Bio
Cory Doctorow (craphound.com) is a science fiction author, activist, and journalist. His latest book is Chokepoint Capitalism (with Rebecca Giblin) nonfiction about creative labor markets and monopoly. His latest novel is Attack Surface, a standalone adult sequel to Little Brother. He is also the author of How to Destroy Surveillance Capitalism, nonfiction about conspiracies and monopolies; and of Radicalized and Walkaway, science fiction for adults; a YA graphic novel called In Real Life; and young adult novels like Homelande, Pirate Cinema, and Little Brother. His first picture book was Poesy the Monster Slayer (Aug 2020). In 2023/4, Tor Books will publish two more science fiction novels for adults: Red Team Blues and The Lost Cause; and Verso will publish The Internet Con, a nonfiction book about monopoly and radical interoperability. He maintains a daily blog at Pluralistic.net. He works for the Electronic Frontier Foundation, is a MIT Media Lab Research Affiliate, is a Visiting Professor of Computer Science at Open University, a Visiting Professor of Practice at the University of North Carolina's School of Library and Information Science and co-founded the UK Open Rights Group. Born in Toronto, Canada, he now lives in Los Angeles. In 2020, he was inducted into the Canadian Science Fiction and Fantasy Hall of Fame.
Photo Credit
Jonathan Worth
Appearance Date
Technology Spotlight: February 2, 2023 @ 10:30am EST
---
Anand Giridharadas
Thursday Afternoon Keynote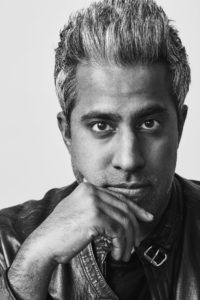 Bio
Anand Giridharadas is the author of The Persuaders: At the Front Lines of the Fight for Hearts, Minds, and Democracy (2022), Winners Take All: The Elite Charade of Changing the World (2018), The True American: Murder and Mercy in Texas (2014), and India Calling: An Intimate Portrait of a Nation's Remaking (2011). A former foreign correspondent and columnist for The New York Times for more than a decade, he has also written for The New Yorker, The Atlantic, and Time, and he is the publisher of the newsletter The Ink.
He has spoken on stages around the world and taught narrative journalism at New York University. He is a regular on-air political analyst for MSNBC.
Born in Cleveland, Ohio, he was raised there, in Paris, France, and in Maryland, and educated at the University of Michigan, Oxford, and Harvard.
He has received the Radcliffe Fellowship, the Porchlight Business Book of the Year Award, Harvard University's Outstanding Lifetime Achievement Award for Humanism in Culture, and the New York Public Library's Helen Bernstein Book Award for Excellence in Journalism.
He lives in Brooklyn, New York, with his wife, Priya Parker, and their two children.
Photo Credit
Mackenzie Stroh
Appearance Date
Keynote: February 2, 2023 @ 4pm EST
---
Didier Leclair
French Libraries Spotlight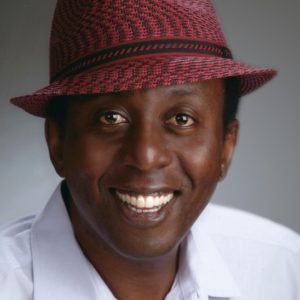 Bio
Didier Leclair (Didier Kabagema) was born in Montreal to Rwandan parents. He grew up in Africa—Gabon, Benin, Togo, Ivory Coast and Congo-Brazzaville—and returned to Canada in 1987. Since then, he has been living and writing in Toronto. In 2000, his novel Toronto, I Love You won the Prix Trillium, and he has also been a finalist for the Trillium in 2011, 2016 and 2018. His second novel, Ce pays qui est le mien, was shortlisted for the 2004 Governor General's for French-language fiction, and its English translation, This Country of Mine, was a finalist for the 2018 Toronto Book Awards.
Appearance Date
French Libraries Spotlight: February 2, 2023 @ 10:30am EST
---
Duncan McCue
Indigenous Stream Spotlight
Bio
Award-winning journalist Duncan McCue is host of Helluva Story on CBC Radio One, and Kuper Island, an eight-part podcast on residential schools for CBC Podcasts.
He's been with CBC News for over two decades. In addition to hosting CBC Radio One's Cross Country Checkup, he's been a longstanding correspondent for CBC-TV's flagship news show, The National.
McCue's work has received many accolades, including New York Festival Radio, RTNDA and Jack Webster Awards. He was part of a CBC Aboriginal investigation into missing and murdered Indigenous women that won numerous honours including the Hillman Award for Investigative Journalism. In 2017, he was presented with an Indspire Award for Public Service.
McCue is also an educator, teaching journalism at the UBC Graduate School of Journalism and Toronto Metropolitan University. He's the author of a textbook, Decolonizing Journalism: A Guide to Reporting in Indigenous Communities, and The Shoe Boy: A Trapline Memoir, which recounts a season he spent in a hunting camp with a Cree family in northern Quebec as a teenager.
He was awarded a Knight Fellowship at Stanford University in 2011, and a Southam Fellowship at Massey College/University of Toronto in 2020. Before becoming a journalist, McCue studied English at the University of King's College, then Law at UBC. He was called to the bar in British Columbia in 1998. He holds an honourary doctorate from the University of King's College.
McCue is Anishinaabe, a member of the Chippewas of Georgina Island First Nation in southern Ontario, and proud father of two children.
Follow Duncan on Twitter: @duncanmccue.
Photo Credit
Photo by Kevin Van Paassen
Appearance Date
Indigenous Stream Spotlight: February 2, 2023 @2:45pm EST
---
Helen Reilly
Health Libraries Spotlight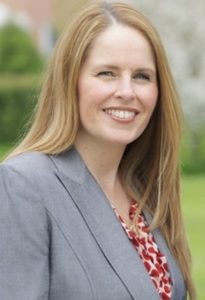 Bio
As a healthcare communicator for nearly three decades in hospital, public health, community health, hospice, and end-of-life care, Helen Reilly values collaboration with subject matter experts and information specialists to achieve the best results. Recognizing the value of a collaborative approach, she advocates for a seat to bring the right stuff to the right table at the right time, for optimal community outcomes and increased job satisfaction.
Appearance Date
Health Stream Spotlight: February 2, 2023 @1pm EST
---
Vivek Shraya
Thursday Morning Keynote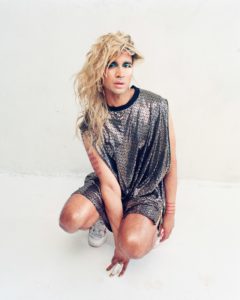 Bio
Vivek Shraya is an artist whose body of work crosses the boundaries of music, literature, visual art, theatre, and film. Her album Part-Time Woman was nominated for the Polaris Music Prize, and her best-selling book I'm Afraid of Men was heralded by Vanity Fair as "cultural rocket fuel." She is also the founder of the award-winning publishing imprint VS. Books, which supports emerging BIPOC writers.
A seven-time Lambda Literary Award finalist, Vivek was a Pride Toronto Grand Marshal and has been a brand ambassador for MAC Cosmetics and Pantene. She is a director on the board of the Tegan and Sara Foundation, and is currently adapting her debut play, How to Fail as a Popstar, for television with CBC.
vivekshraya.com is the digital archive for a living trans artist of colour, featuring her music, writing, visual art, theatrical and film works, from 2002 to present.
Photo Credit
Jorian Charlton
Appearance Date
Keynote: February 2, 2023 @ 9am EST
---
Paul Taylor
Public Libraries Spotlight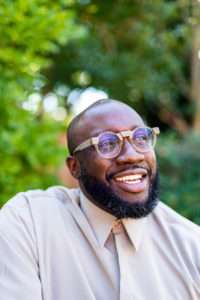 Bio
Paul Taylor is a long-time activist, non-profit leader, educator and media commentator. He is also the co-founder and principal consultant of Evenings & Weekends Consulting. For the last several years, he has also taught in the areas of organizational leadership, people resources and fundraising at Simon Fraser University.
From 2017 to 2023, Paul served as the Executive Director of FoodShare Toronto, Canada's largest food justice organization. At FoodShare his leadership was consistently recognized for inspiring adoption of equity-focused people policies and practices in organizations well beyond FoodShare.
Paul's experience includes Executive Director roles at Gordon Neighbourhood House and the Downtown Eastside Neighbourhood House. He has also chaired the British Columbia Poverty Reduction Coalition, served on the Board of Directors of the Canadian Centre for Policy Alternatives and as Vice-Chair of Food Secure Canada.
He has written several op-eds on leadership, the non-profit sector and various social issues. In 2020, Paul was named one of Canada's Top 40 under 40, one of Toronto Life's 50 Most Influential Torontonians and voted as Best Activist by Now Magazine readers.
When not at work, Paul is almost always found in the kitchen, on his bike, in a good book or at a local protest.
Photo Credit
Stacey Newman
Appearance Date
Public Libraries Spotlight: February 2, 2023 at 2:45pm EST
---
Heather Campbell & Dan Sich
Academic Libraries Spotlight

Heather Campbell Bio
As Curriculum Librarian at Western University, Heather Campbell lives and works as an uninvited settler on the traditional lands of the Anishinaabe, Haudenosaunee, and Lūnapéewak peoples. An educational developer, librarian, mother, and certified teacher, she joined Western in 2020 to lead the library's strategic curricular and pedagogical activities, and to serve as a member of the Centre for Teaching and Learning's curriculum team. Heather navigates academia's third space to contribute to systemic change through curriculum decolonization and the growth of her colleagues' teaching crafts.
Heather's most recent research publications include chapters in two forthcoming ACRL collections: Thriving as a Mid-Career Librarian: Identity, Advocacy, and Pathways; and Exploring Inclusive & Equitable Pedagogies: Creating Space for All Learners.
Dan Sich Bio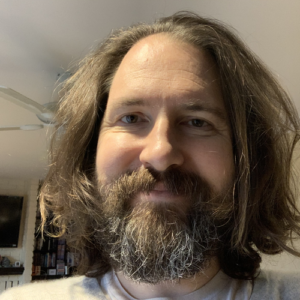 Dan Sich (he/him/his) is a settler Librarian of Slovak and Mennonite ancestry. His current role is Teaching and Learning Librarian at Western University, specializing in eLearning. Dan's current interests include: anti-racist, Indigenous and decolonized pedagogy; accessible online support; comic book collections in academic libraries; and faculty representation of academic librarians and library services and resources to their students.
Appearance Date
Academic Libraries Spotlight: February 3, 2023 at 2:45pm EST