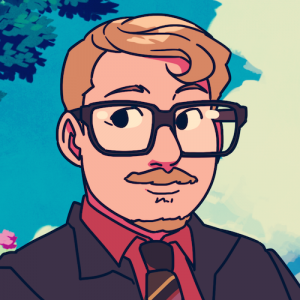 Andrew Woodrow-Butcher is the Director of Library Services for The Beguiling, where he develops graphic collections for schools and libraries across Canada. He manages Little Island Comics, the world's first comic book shop just for kids!
As a Programming Co-ordinator for the Toronto Comic Arts Festival, Woodrow-Butcher co-programs TCAF Librarian & Educator Day, a professional development day about comics in classrooms and libraries.
Woodrow-Butcher studied Comparative Literature at the University of Toronto, culminating in an undergraduate thesis on LGBTQ representations in literature for young people. He contributes regularly to The Winnipeg Review, Broken Pencil Magazine, and The Quill and Quire.