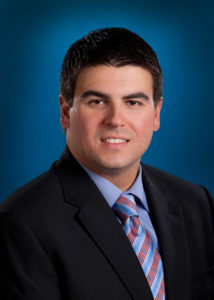 Chas is a Senior Manager in KPMG's Northern Ontario Advisory Services Group in Sudbury, responsible for leading public sector advisory projects with almost 15 years of experience working in the municipal sector. Prior to joining KPMG in August 2011, Chas worked in the Northeastern Municipal Service Office with the Ministry of Municipal Affairs as a Municipal Advisor.
Since joining KPMG, Chas has been part of over 30 municipal service delivery and operational reviews across Canada with the number of public libraries participating within the scope of those reviews. From this experience he has developed a strong understanding of the municipal environment as well as working knowledge of the relationship between municipalities and public libraries.
Chas graduated from Laurentian University with a Bachelor of Arts degree and has a Masters of Public Administration from the University of Western Ontario.