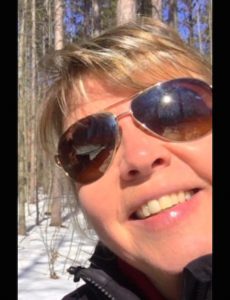 Jacquie is a Teacher-Librarian with the Simcoe County District School Board. She has recently rebranded the school library as "The I-Zone." Information, innovation, inquiry, investigations, and ideas are at the heart of "The I-Zone."
The following are a few of the teaching and learning adventures she has taken part in with staff and students: Dot Day, Global Read Aloud, and iearn Holiday cards.
Jacquie has presented at BIT (Minds on Media) and at the SCDSB PUSH conference.
Integrating library activities into outdoor learning has become an interest as it has numerous benefits and also fosters student engagement.