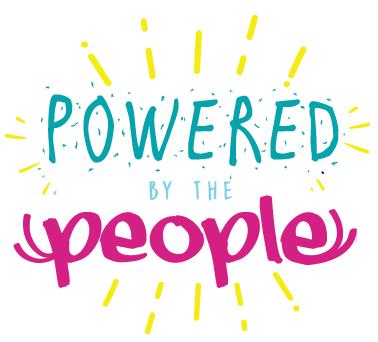 ALERT – OLA is  NOT working with any external vendors to book hotel rooms or to sell any attendee information.  Please disregard any emails or phone calls regarding hotels or email lists that are not sent directly from OLA.
Our communities, whether they be towns, cities, Indigenous communities, campuses, schools, organizations, or communities of common interests, are powered by the people. Libraries empower the people. They fuel communities by providing resources, programs, services and support for self-directed growth and development. Libraries have always been, and always will be,
for the people.
Super EXPO 2019
Thank you for your interest in the OLA Super Conference 2019 and the EXPO. It is Canada's largest annual library and information event. The OLA Super Conference attracted 4,500 in 2018 and we anticipate similar attendance in 2019.
OLA Super Conference has grown steadily since 1999 and is recognized as a leading event for professional development and networking on the continent. Many vendors come to OLA when they have policies not to attend state/provincial level conferences because of the sheer size and market size that is presented to them.
Please look at the Prospectus below for all the information on the event or download the EXPO Application to book your space. Remember that OLA Associate Members receive a discount on space and preference for allocation.
EXPO HOURS in 2019
Thursday, January 31: 9:30 AM – 5:00 PM
Friday, February 1: from 9:30 AM – 3:00 PM
All forms are available as PDFs. You can fill out the form, save, and submit without ever having to print out the form.
Thanks again for your interest and we look forward to seeing you in Toronto this February.
Celebrate 25 "Super" Years!
2019 Application Forms
Conference Information
For more information please contact:
gap. point. reach. inc. [non-profit leadership]
Phone:  416.699.1938
Fax:  1.866.211.2999
Email:  info@gappointreach.com
GPR has been appointed OLA's official representative for advertising, sponsorship, and exhibit sales.
Become an Associate Member
Join or Renew your associate membership on the Exhibitor Registration Form!
Businesses or Corporations in the library and information profession show their support for OLA members through their membership and through their participation in OLA programs and events.
As an Associate Member you can vote; hold offices.
OLA is a member of the Canadian Federation of Library Associations. By being an Associate Member you are supporting CFLA.
Associate Membership includes discounts on exhibit registration and on any OLA event.
Associate Members get a significant lead time to book prime space at OLA Super Conference
Associate Members get discounts on advertising
Associate Members can purchase contact lists for Super Conference and other OLA events.
Associate Members can purchase additional divisional memberships like OCULA, OSLA and OPLA depending on their primary target audience.
Supporting OLA is to support the industry that your company is trying to reach, sell to and partner with.
You can join or renew your membership on any conference registration form (just before the total) or you can use this Membership Form.