OLA Super Conference 2022: Gather / Se rassembler.

This year we will once again be joining together virtually from February 1-5, 2022.

The Super Conference Planning Team continues to build on this year's fantastic event and promises an even bigger program with more opportunities to engage with your fellow library people and other experts beyond library land.

This year's theme is GATHER. The word "gather" can have a variety of different meanings depending on the context. Firstly, it brings the thought of something that we currently can't do: coming together in a physical place. Gather together, se rassembler en communaute. After the experiences of the past many unprecedented months, many of us have a new appreciation of the importance of this simple, fundamental act.

We learned much about how gathering need not mean physical gathering. Our conference this year will again be virtual. In this context, we may be gathering through our computers, but we are continuing to come together as a community, connected by the exchange of ideas, passions and challenges that unite our profession. We continue to gather our clever minds and human hearts, even from a distance.

To gather is also to harvest, récolter quelque chose de complement développé. It is the outcome of seeds sowed, of work that has made it to the final stage. Super Conference is a time to gather our experiences for sharing with each other, and in turn, with our communities. The excitement of coming together in such a gathering is to celebrate our learning and build community amongst ourselves through the sharing of our knowledge.

This is also a time for us to summon resources within ourselves and each other – to gather our strength, rassembler dos forces. We are emerging from a time of great collective difficulty with the hope that we can continue the work of change and create a better, more equitable, more creative and compassionate world. This work requires us to use this moment to gather our fortitude to support each other and to gather our wisdom to build a future that allows us all to succeed.

This is another meaning of "gather": a swelling, a momentum of energy, comme une vague qui se assemble. This is the passion and energy for change we look forward to at the OLA Super Conference.
Super EXPO 2022
Thank you for your interest in the OLA Super Conference 2022 and the EXPO. It is Canada's largest annual library and information event. The OLA Super Conference attracted 4,500 in 2020.
OLA Super Conference has grown steadily since 1999 and is recognized as a leading event for professional development and networking on the continent. Many vendors come to OLA when they have policies not to attend state/provincial level conferences because of the sheer size and market size that is presented to them.
Please look at the Prospectus below for all the information on the event or download the EXPO Application to book your space. Remember that OLA Associate Members receive a discount on space and preference for allocation.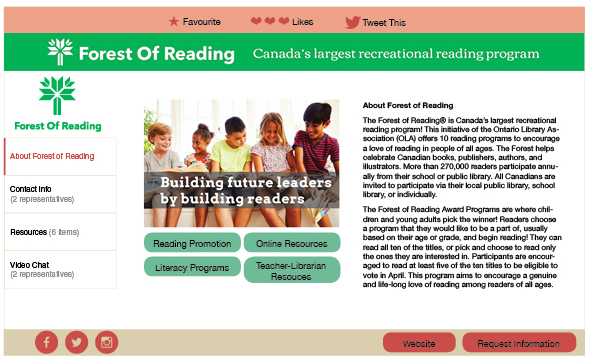 Virtual EXPO HOURS in 2022
Wednesday, February 2: 11:00 AM – 5:00 PM
Thursday, February 3: 11:00 AM – 5:00 PM
Friday, February 4: 11:00 AM – 5:00 PM
The Virtual EXPO Booths and category directories will be available to attendees until August 2022 including Lead Tracking information and "Request Information" button. Links, PDFs, and contact information can be updated by an exhibitor at any time over the year.
2022 Exhibitor Information
Conference Information
ALERT – OLA is  NOT working with any external vendors to book hotel rooms or to sell any attendee information. Please disregard any emails or phone calls regarding hotels or email lists that are not sent directly from OLA.
For more information please contact:
gap. point. reach. inc. [non-profit leadership]
Phone:  416.699.1938
Fax:  1.866.211.2999
Email:  info@gappointreach.com
GPR has been appointed OLA's official representative for advertising, sponsorship, and exhibit sales.
Become an Associate Member
Join or Renew your associate membership on the Exhibitor Registration Form!
Businesses or Corporations in the library and information profession show their support for OLA members through their membership and through their participation in OLA programs and events.
As an Associate Member you can vote; hold offices.
OLA is a member of the Canadian Federation of Library Associations. By being an Associate Member you are supporting CFLA.
Associate Membership includes discounts on exhibit registration and on any OLA event.
Associate Members get a significant lead time to book prime space at OLA Super Conference
Associate Members get discounts on advertising
Associate Members can purchase contact lists for Super Conference and other OLA events.
Associate Members can purchase additional divisional memberships like OCULA, OSLA and OPLA depending on their primary target audience.
Supporting OLA is to support the industry that your company is trying to reach, sell to and partner with.
You can join or renew your membership on any conference registration form or through the Super Conference Exhibitor Portal, or by contacting membership@accessola.com